Graphic Designing Services
Designs are the amalgamation of elements, colors, shapes, sizes and much more things in the right ratio. Graphic designing is creating visuals that will become the face of your brands or businesses. This plays a vital role in standing firm in the market with your very own identity. Thus, it is very important to hire the services of the best graphic designing company to get your hands on the best designs for your business. We offer our clients with our vast services of graphic designing that include: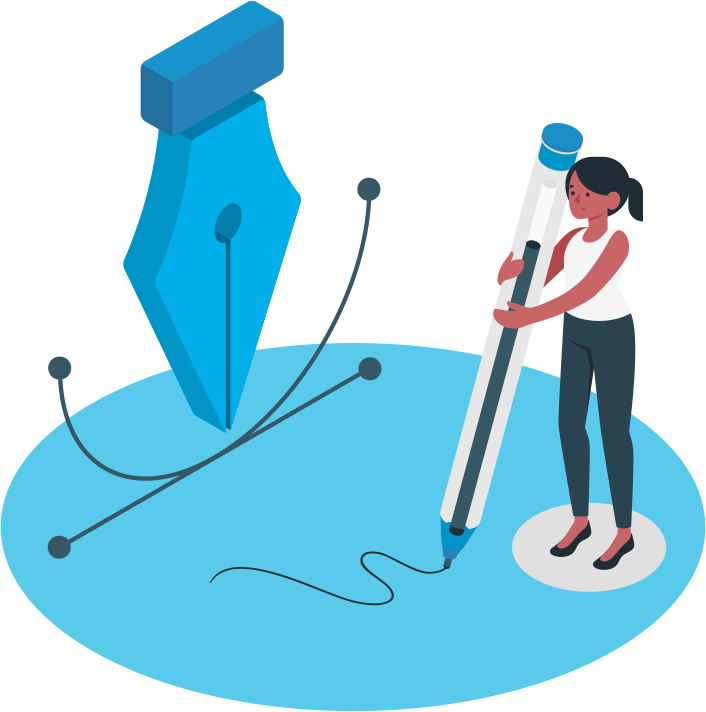 Graphic designing being a very unique services if also one of the most difficult to find. Designs that match your expectations and the needs of your business is very important. Designs are the face of your brands and have to have the same energy and should communicate in the exact way you want your brand to do. We are one of the best graphic designing company in Delhi and anyone who wishes to get their hands on our services can do so easily.
From logos to web graphics, we have it all for our clients. Designing graphics for our clients is something we love to do as it helps us to connect with a business or a brand from its core. We have a team of designers who are amazing at their work and work with full dedication to meet the clients' expectations.
Various benefits of graphic designing with Webslogin
We are one of the best graphic designing company in Delhi NCR and we are determined towards providing our customers with the best design copies we can. We want to become the voice of our client's businesses and speak loud through our designs. Apart from designing the other few areas we cover are:

Kind words of our clients for us
Working and designing for the businesses and brands of our clients is what keeps us connected to them always. We love how we give a face to the brands of our clients and they love and appreciate our work so much. We work hard towards providing our best services to our clients.
Rajnish and team are a fab bunch of people who know their job well. Their engagement levels towards the work are really professional. All the best !!
We got our website developed by the Webslogin team and we are much satisfied with their work. The final website was very close to our expectations. Their rates are affordable too.