Google ADs / PPC ADs
Increase traffic to your website by our creative google adds.
We will help you fetch more traffic and audience to your website by making Google adds for exclusively tailored for your website and business. The various types of Google ads we create are under our PPC services are-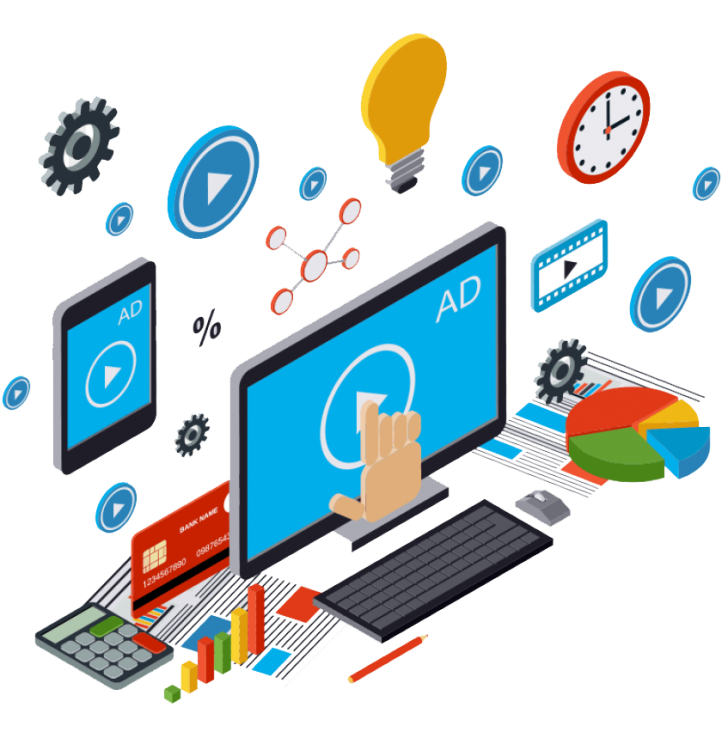 Advertisements are the key to getting more organic audience for your websites. Creative and eye-catching ads are the ones that will fetch your more traffic. We understand your requirements and business and create ads that will bring in the most traffic.
When it comes to advertising, the right kind of content and design is needed to create a super catchy and attractive ad. Our creative team works diligently to provide you with the same. Pay-per-click ads are the ones that attract a large amount of organic audience. We provide our PPC services in Delhi, so anyone from Delhi can reach out to us is they need any assistance from us.
Various Benefits of Google ads/PPC ads with Webslogin
We have an extremely creative content creation team on board with us who will fabricate the best PPC Google ads for your website growth. We have also started providing our PPC services in Delhi NCR as well. People from Delhi who wish to access our services can connect to us. The key factors of our work are:

Feedback from our clients about our services
We are driven towards providing business with creative google and pay-per-click ads to increase traffic on their websites. We provide our tailor-made services exclusively to each of our clients. We work hard to provide our clients with some of our best services and we love to hear the words of appreciation from them. Their glorious feedbacks is something that keeps us going.
Rajnish and team are a fab bunch of people who know their job well. Their engagement levels towards the work are really professional. All the best !!
We got our website developed by the Webslogin team and we are much satisfied with their work. The final website was very close to our expectations. Their rates are affordable too.